Divorce Process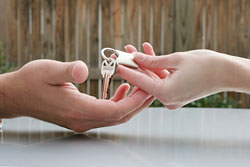 Whether you are thinking about initiating a divorce from your spouse or have recently been served divorce papers, understanding the divorce process is important. While divorce laws do vary from state to state, this overview can give you a good understanding of how the process works.

To start the divorce proceedings, either you or your spouse will file an Original Petition for Divorce with your local court clerk. This document will identify you and your spouse as well as your children (if applicable). A reason for the divorce request must be provided in the petition—most people list "irreconcilable differences" in this field.

Once the petition has been filed, it will be served to the other party. In most cases, the local sheriff's office is responsible for serving the petition. After the other party receives the divorce petition, he or she has 30 days to respond and hire an attorney.

Depending on where you live, legal separation may be the first step in the divorce process. If your state allows you and your spouse to separate before getting divorced, you may file for legal separation after one of you leaves the home. You will be required to establish a separation agreement, which addresses issues such as child support, custody, and visitation.

Not all states allow legal separation; rather, the law considers you married until the divorce is granted by the court. If you reside in one of these states, you are required to first file for divorce before requesting a temporary separation agreement hearing.

During the divorce process, you will receive temporary divorce orders from the court. Covering issues such as alimony, child support, and custody, these orders go into effect immediately and are enforced until the divorce is finalized.

An important part of the divorce process is the discovery phase. The discovery phase allows each side to ask for evidence or documents that will be useful for their case. If you have any witnesses who will help your case, your divorce attorney can take their sworn testimony during deposition.

Some states require that couples go through mediation before their trial. Mediation allows you and your spouse to work together, with a mediator and your lawyers, to develop a divorce agreement that is satisfactory.

If you cannot work out an agreement during mediation, your divorce may have to go to trial. In a trial, both sides have the opportunity to present their case to the judge. The judge will then examine the evidence and make a ruling on your case. After the ruling, the judge will sign the final divorce decree, which details the custody arrangement, terms of alimony and child support, and distribution of property.